"It was not as on the map, or seen from the stagecoach; but there I found
it all out of doors, huge and real ...! as it cannot be represented on a
map, color it as you will; the thing itself, than which there is nothing
more like it, no truer picture or account; which you cannot go farther and
see. I cannot remember what I thought before that it was."
--Henry David Thoreau
----------------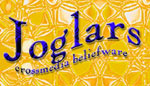 ----------------